In the digital age we live in now, blogging has become a popular way for people to express themselves, share their experiences, and connect with others who share their interests.
But only some people feel comfortable enough to write under their real names.
Whether for personal reasons or because the content being shared is sensitive, anonymous blogging sites can help people who want to stay private and anonymous.
This article will look at the top 15 best anonymous writing platforms you can use in 2023. Each has its features and benefits to suit the needs of different users.
1. Ghost.Org :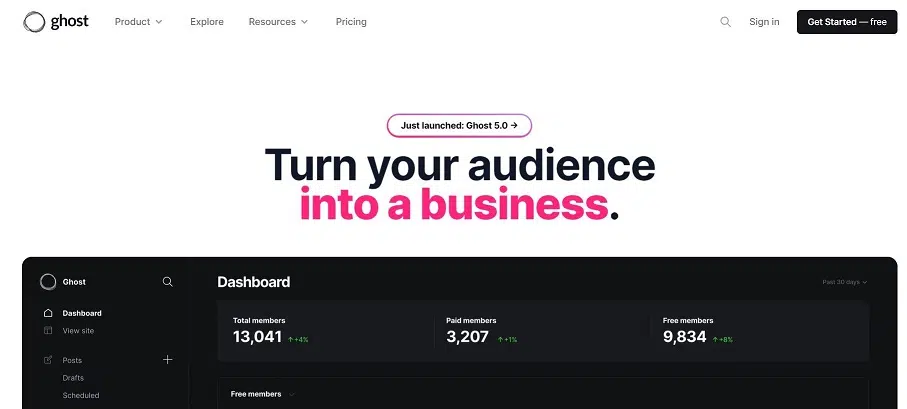 Ghost is an excellent choice if you are looking for a modern and easy-to-use blogging platform. It's free and open source, allowing you to customize your blog with your domain name and design
It integrates with external services such as social media accounts, so you can easily share your posts with your followers.
Because of its powerful features, Ghost is an excellent platform for creating an outstanding blog.
2. WordPress.com: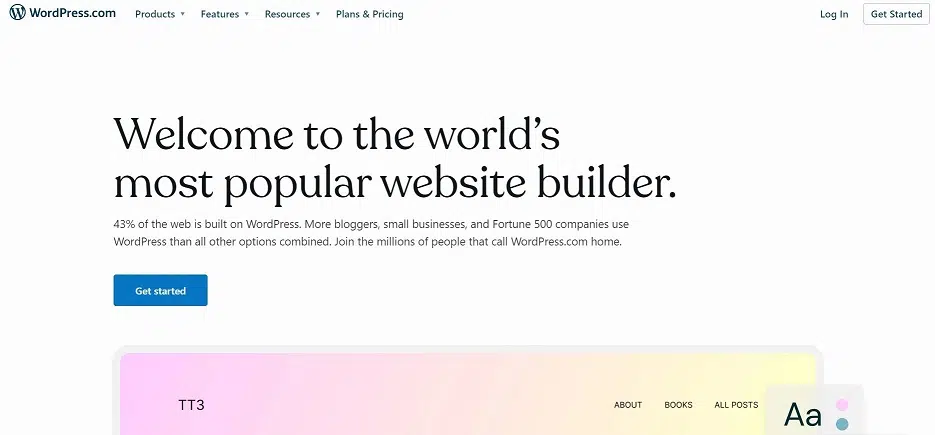 WordPress.com lets you create anonymous blogs and websites with maximum privacy and anonymity. It offers a wide range of free and paid themes and plugins and powerful features like support for custom domains and analytics.
WordPress also offers powerful features like support for custom domains and analytics to monitor website performance.
With its high level of privacy and anonymity, WordPress.com is the perfect choice for those who want to keep their online presence private.
3. Medium: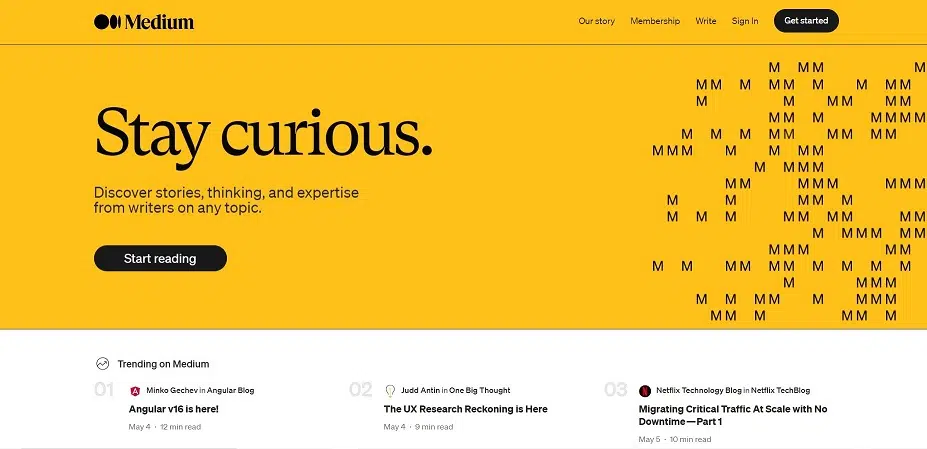 Medium is an open platform for bloggers and writers who want to share their ideas and stories. You can create your anonymous blog on Medium and join the community of millions of readers and writers.
If you want to make your voice heard, Medium is the perfect place to start!
4. Blogger:
Blogger is a free blogging platform from Google. It allows you to create your anonymous blog with privacy settings. You can customize your blog with a wide selection of free templates and widgets.
You can choose from various privacy settings to have complete control over who can access it.
Blogger is a great way to get your thoughts, ideas, and stories into the world!
5. Tumblr:
Tumblr is a great platform to create anonymous blogs and share your ideas with the world. With its user-friendly customization options, you can create a unique blog that reflects your personality and opinions.
You can choose from various themes, widgets, and other features to make your blog look exactly how you want it to. So express yourself on Tumblr!
6. Jux:
Jux seems to be an excellent platform for anonymous blogging. Its powerful features like custom domain support, analytics, and strong security make it a good choice for anyone who wants to protect their identity while creating content.
With Jux, you can express yourself freely without worrying about privacy or security. Thank you for bringing this platform to our attention!
7. pen.io:
Pen.io is a simple blogging platform that allows you to create anonymous blogs and share your thoughts. It is easy to use and provides a safe and secure blogging experience.
I appreciate that the platform allows people to be creative and express their opinions without judgment. It's a great way to connect with others and share ideas!
8. Svbtle:
Svbtle is a fantastic blogging platform that is easy to use and has many features that make creating an anonymous blog simple and secure. It offers support for custom domains, analytics, and many other features, making it a good choice for anonymous blogging.
The platform is user-friendly, so even blog newbies can quickly get started. With Svbtle, you can keep your identity secret and run a successful blog.
9. Posthaven:
Posthaven is a secure and private blogging platform that allows you to create anonymous blogs and hide your identity.
It offers several powerful features, such as support for custom domains, analytics, and a secure and private platform that ensures posts remain anonymous.
It's an excellent option for those who want to keep their lives private or for anyone who wants to write without fear of their identity getting out.
10. Write. as:
Write.as is the best place for people who want to keep their blog private and safe. With tools like custom domain support and stats, it's easy to make a blog that fits your needs.
Plus, with Write.as you can be sure that your identity will remain secure and anonymous. If you want a secure and private blogging platform, Write.as is one of the best option
11. Substack
Substack is a great way for people who want to publish their email newsletters and make money from them. It has everything you need if you want to make money from email subscribers.
The platform offers several tools to get you started, including newsletter and web publishing tools designed for paid subscribers. In addition, it is easy to use and offers a great way to make money from writing.
12. Vocal.Media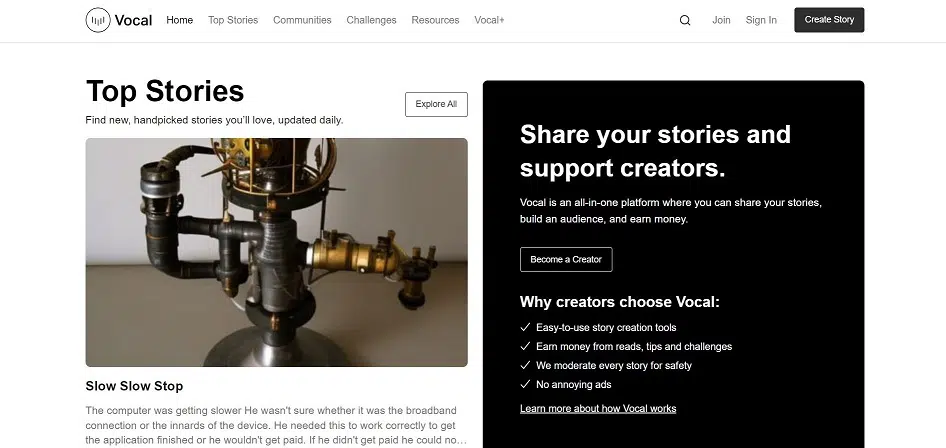 Vocal.Media is a fantastic platform for creatives and all types of creatives to get discovered and fund their creativity.
With its storytelling tools and engaged communities, Vocal is a great way to reach a larger audience and earn more revenue from content distribution.
Vocal is a great way to support, discover, and reward creators, and it will help many creators realize their potential.
13. Wattpad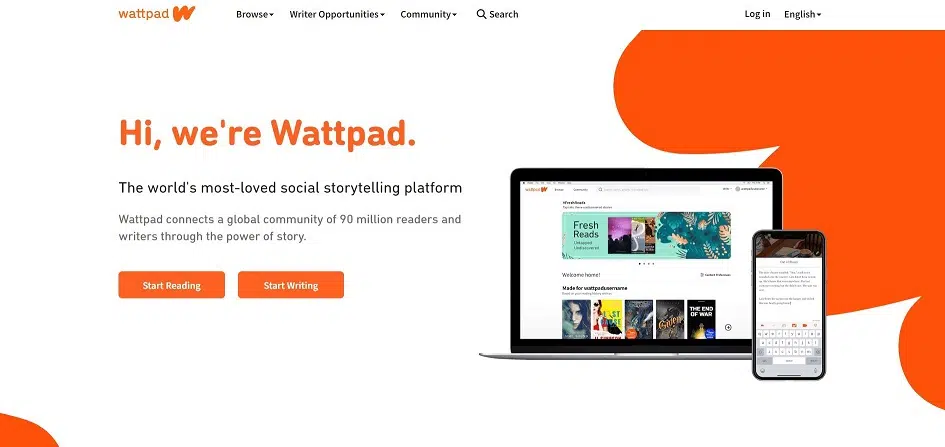 Wattpad is an exceptional platform for writers and readers. It uniquely connects the two groups and provides a free platform for sharing original stories.
With over 80 million readers and authors, Wattpad covers a variety of genres, including young adult fiction, romance, fantasy, and tech thrillers.
The platform is easy to use and is a great way to connect with other authors and readers. It's also a great way to explore new genres and find new and exciting stories.
14. Steemit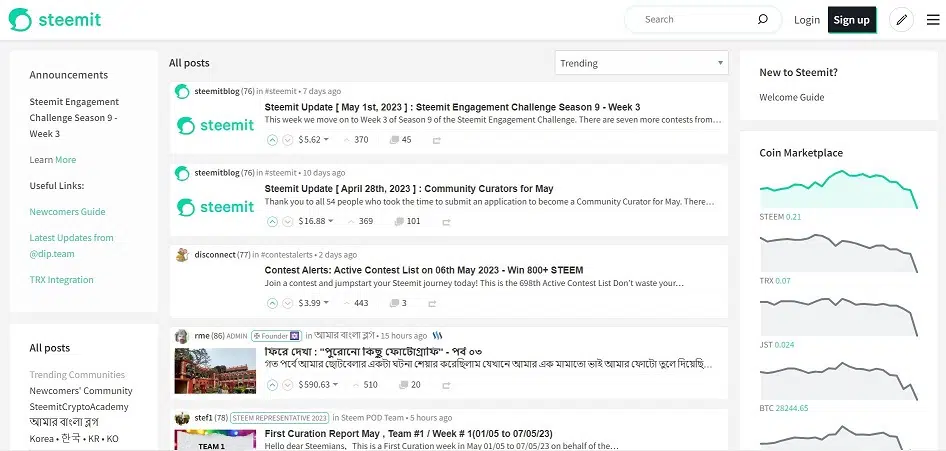 Steemit is an innovative blogging platform that combines the features of a social network with a cryptocurrency component.
It offers users the same upvoting and downvoting functionality as Reddit but with the added benefit of earning a share of the revenue generated by Steem cryptocurrency.
Content creators, curators, and commenters can earn Steem through their participation in the platform, making it an exciting and rewarding way to participate in the blogging world.
15. write.as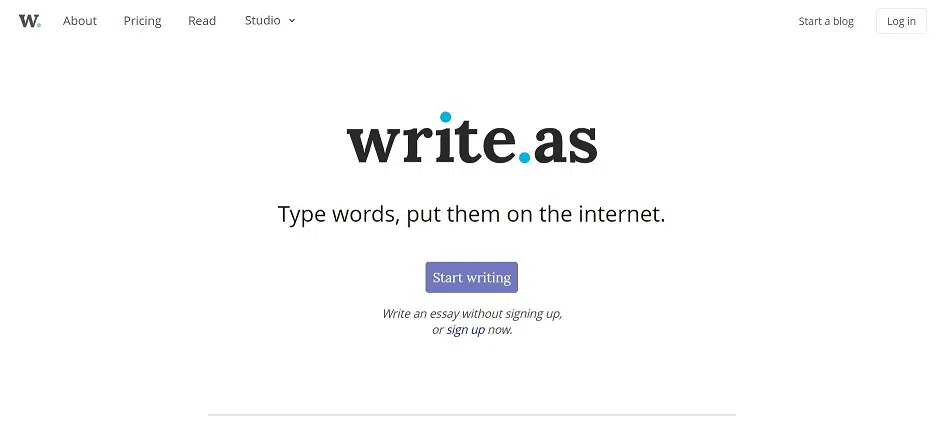 Write.as is an ideal platform for writers looking for a distraction-free environment to express their creativity.
It allows users to write and publish content quickly and offers a range of features and tools to help them do so. Whether you want to write anonymously, create a profile or share your work with others, Write.as lets you do it quickly.
It is an excellent choice for anyone who wants to focus on writing without any hassles!
Conclusion
Anonymous blogging sites are a great way for people to share their thoughts and ideas without revealing who they are.
Whether for personal reasons or because you need to talk about sensitive topics, these apps have different privacy, security, and personalization features.
Already we have talked about 15 different platforms for blogging. These include WordPress.com, Blogger.com, Medium, Ghost, Wix, Weebly, Tumblr, Squarespace, Penzu, and Write. as.
Each platform has various features to meet the needs of different bloggers. By choosing the right anonymous blogging site, users can say what they want while still being in charge.
Congratulations on becoming a successful blogger!
With so many blogging platforms, finding the best platform for making money can take time and effort.
Luckily, our Medium Writing and Newsletter Substack courses can help you!
They will give you the tools and knowledge to create a successful and profitable blog. In addition, our newsletter blogging guide is full of tips on publishing digitally on the above platforms and more to help you get started blogging.
To become a successful blogger, check out our courses and newsletters!